Advanced EFT Techniques: EFT Level 3
Level 3 is for advanced EFTers. There is quite a lot of information that is packed into the 2 exciting days.  It's EFT tools in our toolkit that make us great EFT practitioners. It's in level 3 that you bring your most difficult EFT questions and the most challenging client issues. Discussion is as important in Level 3 as is training and learning. This workshop follows the original guidelines for EFT Level 3 by founder Gary Craig. This workshop is also part of the certification process for EFT Advanced Practitioner under the requirements of the AAMET (Association for the Advancement of Meridian Energy Techniques.) (Click here for certification requirements.)
About your AAMET certified EFT Trainer: (more)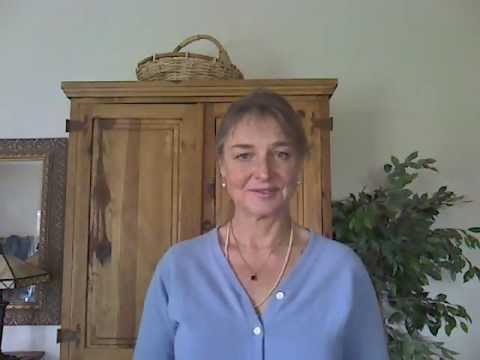 Advanced EFT Training (EFT Level 3)
"Tough" Cases
Insights to handling the stuck or tough cases.
Advanced Reframing
Reframing enables practitioners to shift stuck thought processes. Learn how to develop and embed reframing that gets results.
Developing Your Intuition
Advanced Techniques for developing your own intuitive abilities and how EFT sessions are perfect developmental grounds.
Identifying Core Beliefs
The questions to ask to uncover the original event/s responsible for the clients' problems.
Working With Parts
Techniques for creating change and understanding about the "parts of us".
Humor and Provocative Therapy
How and when to use humor. When to use sarcasm. And when NOT to!
When EFT "does not" work
Understanding the Apex effect fully and using various techniques to give "evidence".
Affirmations and the Law of Attraction
Developing affirmations. How and when to use affirmations with your clients.
Muscle Testing
Various ways to muscle test. How to utilize it. When it doesn't work. Finding the core event through Sandi Radomski's muscle testing method.
Let's Pretend
Handling clients who don't have memories or see pictures.
Borrowing Benefits
Group work using EFT. Family group therapy. Family therapy with children.
How to Build your Business/Practice
What's in a Website?
Who are your ideal clients? Where do you want to specialize?
How to get clients.
Marketing your services.
Opportunities for Case Study Demos for Certification
And class choice of the following advanced EFT techniques:
Meta-Medicine and EFT – (Author and Trainer Richard Flook) diagnosing disease for the path to what to tap with
Imagineering (EFT Master Gwyneth Moss)
Matrix Reimprinting (EFT Master Karl Dawson)
Color of Pain (EFT Master Paul Lynch)
 The 9 steps of Reframing (EFT Master Maya DeVries)
The Trauma Buster (EFT Master Rehana Webster)
Deep State Repatterning (EFT Master Tania Prince)
Dealing with Cancer (EFT Master Emma Roberts)
Ask and Receive (Sandi Radomski and Dr. Pat Carrington)
Resource States (Dr. Pat Carrington)
Working with Parts (EFT Master Jacqui Crooks)
The Highly Sensitive Person (EFT Master Rue Haas)
Compulsive Helping Disorder (EFT Master Loretta Sparks)
Connecting with the Heart (EFT Master Sue Beer)
Excellence in EFT (Ann Adams, Director of the EFT Masters Program)
The 5 Stages of Addiction (EFT Master David Rourke)
The ABC of Working for Animals (EFT Master Gwyneth Moss)
Working with Children & Teens (Ann Adams and EFT Bear Creators Linda Wood and Till Schilling)
EFT certification by the Association for the Advancement of Meridian Energy Techniques (AAMET) has been offered for over 9 years worldwide. It was started by a group of highly qualified EFTers in the United Kingdom with founder Gary Craig's blessing.  Since then, much has changed in the EFT world, but the need for quality consistent EFT training has not changed. AAMET continues to support and certify the EFT community all over the world.